Classic Brickfilms
Edit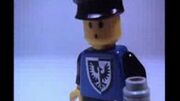 One of the first-ever brickfilms was a 16-minute video made by Lindsay Fleay called
The Magic Portal
[1]
. It has become a classic, and is quite well-known in the general brickfilming community.
The LEGO Sports series[2] is not as well known as The Magic Portal, but is still a classic.
The brickfilm En rejse til månen, which no one in the world knew existed until just a month ago, and confirmed to be the first brickfilm ever, is with out a doubt, a classic.
Sources/Links
Edit
http://brickfilms.com/topic/where-can-i-get-sounds-effects-and-music-for/
References
Edit
Ad blocker interference detected!
Wikia is a free-to-use site that makes money from advertising. We have a modified experience for viewers using ad blockers

Wikia is not accessible if you've made further modifications. Remove the custom ad blocker rule(s) and the page will load as expected.