Brickfilming has a suprisingly eventful history. Since the 1980s thousands of people have had a go at animating their LEGO bricks.
The First Brickfilm(s)
Edit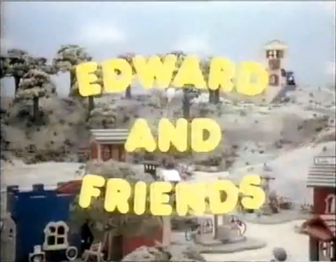 It is widely believed that
The Magic Portal
  made by Lindsay Fleay between 1985-1989 was the first ever brickfilm. However a number of other brickfilms were made before this, the earliest known brickfilm is actually one called
En rejse til månen (Journey to the Moon)
, created by Lars and Henrik Hassing in 1973, although the film was only shared publicly via YouTube in 2013. 
Other early brickfilms include:
In 1985, WDLN TV made a brickfilm short called The Original Movie[1]. This was the same year that The Magic Portal went into pre-production.
In 1987, LEGO made a series of stop-motion videos called Edward and Friends. The show was based on LEGO's Fabuland theme.[2]
Increase in brickfilming popularity
Edit
In 2000, LEGO released a set called the
Steven Spielberg Moviemaker Set
, which came with a LEGO camera, filming set, and animation software.
This set significantly boasted the popularity of Brickfilming with its main appeal being the ability to create stop motions with it and led many budding animators to join the first Brickfilming website Brickfilms.com.
First Brickfilming Site
Edit
Main article on Brickfilms.com
In 2000 Jason Rowoldt created Brickfilms.com, to display a few of the brickfilms he had found around the internet.[1] The site opened just a month before the release of the Steven Spielberg Moviemaker Set which helped it grow to hundreds of animators and films. The site featured an active forum, a resources section and a store that sold T-shirts. Until 2007 it was the most popular Brickfilming website with hundreds of regular visitors and thousands of films in its directory.
A New Site Arises
Edit
Main article on BricksInMotion.com
RevMen, the owner of Brickfilms.com, decided to sell Brickfilms.com in the Fall of 2007. After intial difficulty in finding a buyer it was eventually sold, but while the change in ownership went smoothly, the community's response to the new owners didn't go so well. One of the main reasons was lack of communication. The site started to die after unpopular changes, and the site's administrator Schlaeps after seeing this (and changes to the site in the works) decided to create a new forum called ILoveBrickfilming.com. He eventually changed the name to Brickfilmers.com, and then later on BricksInMotion.com after copyright disputes with Brickfilms LLC. Bricks In Motion has since become the prime Brickfilming website and continues to grow strong.
http://www.wikipedia.org/wiki/Brickfilm
http://www.rakrent.com/mp/mp.htm
References
Edit