Brickfilms.com

Brickfilms.com logo

Founder

Jason Rowoldt

Owner 2003 to 2007

Joshua "RevMen" Leasure

Owner 2008 to Current day

Cynthia Price
Brickfilms.com is the original brickfilming community website, but was essentially deserted after most of the Brickfilming community moved to Bricksinmotion.com.
This was after the site was purchased by Charles and Cynthia Price who implemented many unpopular changes including the demotion of admin Schlaeps who using Brickfilms.com hosting space to work on Ilovebrickfilming.com which eventually became Bricks In Motion.
The site had an active forum, a resources section and a store that sold T-shirts. In it's hey-day Brickfilms.com was much like Bricksinmotion.com is today.
History (2000 - 2007)
Edit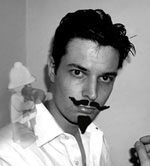 Brickfilms.com was created in 2000. It started out as brickfilms.topcities.com, but on March 8, 2001, it switched to Brickfilms.com. The site was originally made for its founder, Jason Rowoldt, to display a few of the brickfilms he had found around the internet.
[1]
Less than 1 month after the opening of Brickfilm.com, LEGO released a line of sets called LEGO Studios. The line included a set called the Steven Spielberg MovieMaker Set, which included a camera and animation software. This brought many new animators to Brickfilms.com and the site quickly grew to hundreds of films and many brickfilmers.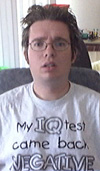 In 2003 Rowoldt sold the site to Joshua "RevMen" Leasure after he found himself lacking motivation and time to work on it.
Leasure made many major changes to the site including a complete design overhaul and the creation of the Review Panel.
The Great Controversy and Brickfilms Decline (2007-2008)
Edit
The New OwnerEdit
Brickfilms continued to steadily grow under RevMan but by 2007 the site had become too big for one person to finance. Around mid 2007 RevMan decided to sell the site because "It grew too big for me to take proper care of and changes in my life made it even harder".[2] After struggling to find a buyer RevMan eventually was contacted by Cynthia Price who was interested in buying the site. During the subsequent weeks, the deal was sorted out and the transaction made. Price choose to go by the user-name: thickasabrick (TaaB) on the Brickfilms forums.
The community however did not discover about the change of ownership till much later on...[3]
TaaB's First AppearanceEdit
In January 19th 2008 the Brickfilms.com chat broke. The site had experienced many glitches and down time over the course of it's life but they had always eventually been fixed. Today was different though, a new user no-one had ever seen before came to the rescue, it was TaaB. Her first post was regarding fixing chat. This of course confused many users, who was TaaB? And why was he (No one knew of TaaB's gender at the time) promoted to an admin? The general belief was that TaaB had been hired to fix chat and was therefore temporarily promoted to an admin in order to do so.
The next time the community met TaaB was after the first major change to Brickfilms occurred, the introduction of advertising on the site.
Current Day (2012)
Edit
Just recently a brickfilmer named Logan Moeller (BrixForce) teamed up with the current owners of BF and turned the site into a BuddyPress-theme website.
Sources/Links
Edit
References
Edit